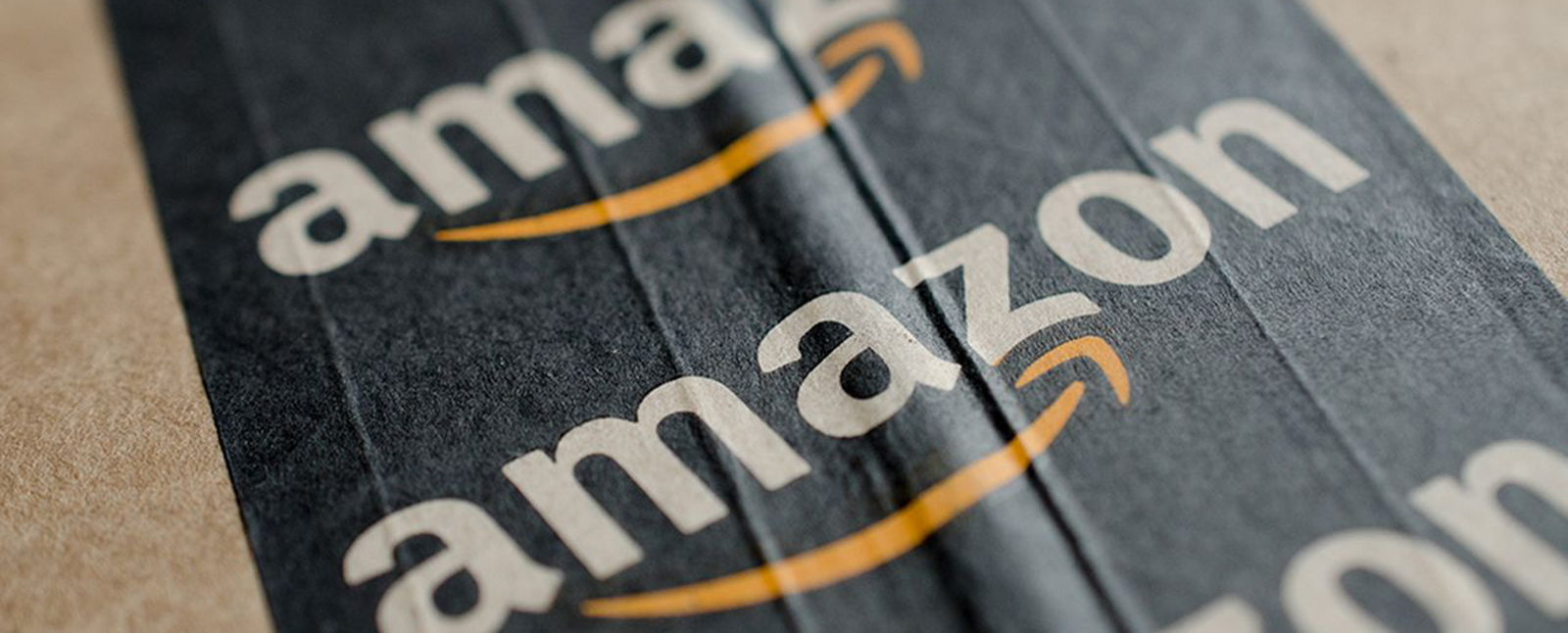 Reblogged from Original article by Ari Levy | @levynews | Amazon counterfeiters wreak havoc on artists and small businesses
Amazon.com's marketplace for third-party vendors is one of the company's fastest-growing businesses. It's also become a haven for counterfeiters.
Designers of custom T-shirts, iPhone cases and pillow covers who sell their work through websites like Zazzle and Society6 are seeing copies of their products pop up at an alarming rate on Amazon.
The sellers, often hawking the items for a fraction of the price of the originals, range from fraudsters trying to make a quick buck to apparent bots scraping listings from other commerce sites.
In going through the formal take-down request process that Amazon requires, online merchants are not only wasting precious hours, but they're seeing the number of fakes multiply.
It's a giant game of virtual whack-a-mole that's punishing many small businesses.
"They respond and take down the images, but the very same images go up within a week by another new seller," said Kristi Spencer, whose e-commerce site Golly Girls sells personalized sports-themed T-shirts, backpacks and notebooks. "Counterfeiters are selling low-quality knockoffs of other people's artwork."
This is a familiar problem on the web. EBay has been dealing with counterfeiters since its early days, and Chinese e-commerce giant Alibaba is regularly accused of enabling fakery in its Taobao and Tmall marketplaces.
For Amazon, which now dominates U.S. e-commerce, the complaints have been mounting in a big way.
A Facebook group named, "Who stole my images?" has more than 350 members documenting examples of copyrighted designs being taken mostly from Zazzle and sold illegally on Amazon. Over the weekend, one artist said she just found 11 more pieces of her work on Amazon, bringing the total number of stolen designs she'd discovered to 88.
Same pillow, or is it?
Carolyn Muir, a seller in Scotland who designs throw pillows, ties and luggage tags under the brand Artform Patterns, said the problem has exploded this year, leading to a 50 percent plunge in her revenue.
Here's how it works:
A pillow on Zazzle described as "pretty feminine floral pattern in green and brown" sells for $31.60, of which Muir gets a royalty for each order. Zazzle handles all the inventory, printing and shipping and charges a flat rate for each item, letting designers make money from the markup.
On Amazon, the same pillow with the exact description was selling last week for $3 from a seller with the name s4V3qiW. As of Monday, the price was up to $12.99 and the seller had 19 other pillows listed. All the items reviewed were given one star, with commenters saying the items were stolen.
"Within an hour or two of something being posted for sale on Zazzle, it's showing up on Amazon," said Muir, whose business generates more than $2,000 in a good month on Zazzle. "The more we try to fight back, the worse it gets."
Sellers aren't required to post contact information, so the only way to reach them is through a generic "Ask a question" button on the site. Some merchants bought fakes of their products to investigate the issue themselves, and the ones interviewed for this story said the items were shipped from China and typically took a few weeks to arrive.
This isn't some niche business for Amazon. More than 15 years ago, the Seattle-based company opened up its site to third-party merchants. They now account for close to half of all units sold on Amazon.
CEO Jeff Bezos wrote in his latest letter to shareholders that there are 70,000 entrepreneurs who generate at least $100,000 in annual revenue on Amazon.
An Amazon spokesperson declined to comment for this story, pointing only to Amazon's customer guarantee and anti-counterfeiting policyon the company's website. In addition to guaranteeing purchases from third-party sellers when payment is made on Amazon.com, the company says the sale of counterfeit products is "strictly prohibited" and "the sale of counterfeit goods can also lead to legal action by rights holders and civil and criminal penalties."
While the selling is illegal, the merchants being harmed have very little recourse.
Amazon scored a notable legal victory last year. A federal judged in Washington agreed with a jury decision that Amazon isn't liable for copyright infringement when a third party sells fake products in its marketplace. In this case, it was knockoff pillowcases from Milo & Gabby.
To expedite the removal process, Amazon encourages merchants to send take-down notices with sufficient evidence that their work is being sold by others. After Amazon determines the products are counterfeits, merchants may be notified that the products will be pulled in three to four days.
James Hart, an intellectual property attorney at Hawthorn Law in Cary, North Carolina, said Congress could take up the issue by looking to tighten trademark legislation, but he doesn't expect any action in a presidential election year.
Hart represents sellers on Amazon who need help copyrighting their products and getting counterfeits removed. Because of Amazon's reach, online merchants are dependent on the site, a dynamic that Hart said could change if they aren't treated better.
"In the long term, it's going to damage their brand," he said. "If Amazon continues to allow counterfeit sellers to come on and they don't have better methods to enforce these things, the public is going to stop trusting them."
Spencer said she spends up to four or five hours a day documenting all the Golly Girls fakes and notifying Amazon. Generally, they get taken down after a few days, but sometimes she's required to show additional proof of copyright. Still, they pop right back up, she said, often from different sellers.
Emailing Bezos at the publicly available [email protected] address hasn't worked for Spencer either.
What's confounding to these merchants is that Amazon isn't some unsophisticated retailer. Rather, it's a company littered with engineers operating some of the most complex logistics and technical infrastructure in the world. Zazzle even runs some of its computing on Amazon Web Services, as does Redbubble, another online marketplace that's seen fakes show up on Amazon.
Amazon vs. S&P 500
With all that technology, shouldn't Amazon have an effective way of authenticating sellers, recognizing bots and fake IP addresses and blocking banned images, even if ultimately the fraudsters make up a tiny percentage of merchants?
"If they're giving me such a runaround and not wanting to take down stuff, I'd think on the flip side there would be just as much oversight and rigor for someone to become a seller," said Nidhi Chanani, owner of Everyday Love Art in San Francisco.
Chanani said she recently removed all of her illustrations from Zazzle, because the exact same mugs, pillows and phone cases were too frequently finding their way to Amazon. She's now focused on building an audience for her own website.
Read More: Netflix vs. Amazon
"I can't afford for somebody to steal my stuff and be selling it," she said.
Zazzle is well-aware of what's happening. The Palo Alto, California-based company, which is about 1/400th the size of Amazon, has improved its watermark on high-resolution images, making it virtually impossible for counterfeiters to take them. But the bad guys still have access to the lower-quality images on the website.
On Tuesday, Zazzle posted a form for designers to fill out with links to unauthorized listings on Amazon and data on products that have been removed only to reappear later.
Zazzle has its own business to consider. After all, plenty of consumers would prefer the discounted items on Amazon over the higher-priced originals on Zazzle.
"We're concerned about the recent and sudden increase in the infringement of these designs, which are appearing on other sites on the web," Diana Adair, a company spokeswoman, said in an email. "We will continue to support the designers on Zazzle and will do everything we can to help facilitate a solution in collaboration with the other websites that are affected."
Brock Meltzer, general manager of Society6, said in an email that "new artists entering into the digital commerce space are always learning about this issue once it affects them for the first time." However, he said there's been no spike in counterfeits on Amazon of late.
Some e-retailers, unsatisfied with Amazon's measures, have taken matters into their own hands.
Carved, a designer and manufacturer of wooden smartphone cases, started buying copies of its products late last year on the Amazon marketplace, often for one-fifth the retail price. They were all shipped from China.
The company had a relative of an employee who speaks some Chinese write cease-and-desist letters to every seller, using the "Ask a question" button on the merchant's profile page.
"They all disappeared," said John Webber, who co-founded Carved in 2011. "We're very aggressive. If someone pops up, we're on them within 24 hours. We've been able to kind of stem the tide."
Not totally, though, as the company still finds five to 10 stores a week selling up to a dozen Carved fakes.
Carved has 17 employees and does its own engraving, printing and shipping from its workshop in Elkhart, Indiana. About 90 percent of orders go directly through Carved.com, though sales on Amazon, where the company is a third-party merchant, are growing quickly, Webber said. Carved also sells on Zazzle.
Webber shares the concerns of every designer who's dealing with Amazon counterfeits. The prices are lower, the theft seems uncontrollable and consumers who don't know any better think they're buying authentic Carved products. When they don't like the product that arrives in the mail, they leave negative reviews.
"A lot of people just want the cheap deal," said Webber. "It hurts our brand."
About the author:
Ari Levy is CNBC's senior technology reporter in San Francisco. He joined in June 2014.
Prior to CNBC, he spent 11 years at Bloomberg News, starting with financial coverage in New York, before moving to the Bay Area, where he wrote about venture capital, deals and dealmakers, technology start-ups and innovation. He also edited stories across the technology landscape and contributed to Bloomberg Businessweek and Bloomberg Markets.