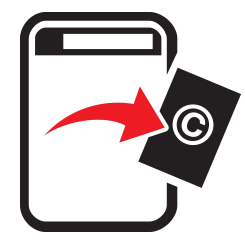 Polyvore TakeDown Process
step-by-step guide
Polyvore is a community-powered social commerce website. They allow collection items to be set-up for offers, selling, etc. They have a takedown page which is a simple, but standard takedown form. The takedown form can be found here! They do provide an option to send a written claim in as well, and those details can be found here!
The process is to simply fill in the required fields, which are scarce on this form. But include your name, email, address and phone number. There is also a field that says "Website". Not sure if that refers to your own personal website or what, but I guess as it's not a required option, it must mean your own site.
Then after that there are three boxes to be filled. The first is for the link to your own work, to verify your claim of infringement. This can be on a personal website or a recognised online portfolio that carries your name as the owner. After that, the second box is for the inclusion of a the infringing link. This can be multiple links, but if your read below, they do remove duplicates of the infringement. Finally, an additional information. Here I would advise you add a statement about the actual infringement taking place.
Finally the three mandatory elements of the agreement and the digital signature. Then "submit" and you are done. Good luck!