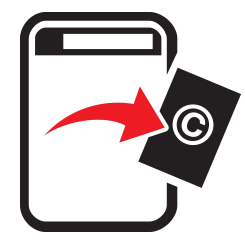 Yelp TakeDown Process
step-by-step guide
Yelp is an online community referral website.  Founded by two ex-PayPal employees who saw a need to have an online portal where recommendations drove traffic to necessary services. Their takedown process is an online form, but has a great deal of missing attributes that make it less than correct for a legal DMCA document. The takedown form can be found here!
It has five sections to complete and a box at the end for any extra information that can be included to help support the claim. Box 1, is about the definition of your work/art piece as you have made and published it. Like other forms it is where you describe the look and feel of the piece. Box 2 is where you add the internet location of the infringing piece. This will be a image location URL or a page that contains the infringing work. Box 3 is where the form falls short a little. Most forms pre-stentemnt this area and ask you to tick a box. Here they allow you to write your own. If you go to this form from here, I recommend you use this text, which seems pretty standard: "I have a good faith belief that the portion of the listing(s) described above violate(s) the intellectual property rights owned by the intellectual property owner or its agent, nor is such use otherwise permissible under law." For Box 4, again it is a box that is usually auto-populated and asked to tick a box to confirm. Here you are allowed to add your own. Again I would recommend using a standard text, such as this one: "I represent, under penalty of perjury, that the information in this notification is true and correct and that I am the intellectual property owner or authorised to act on behalf of the intellectual property owner for the rights described above."
The final Box, Box 5 is again weird, but here you add your digital signature as well as the contact details you need to provide in case of contact is required. At the end of the form is a box to allow you to add extra information, and finally a box for you email address. Concluding with a old style ReCaptcha form and a "Send" button.