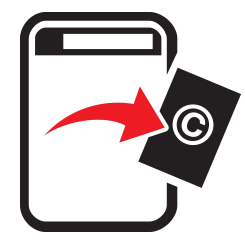 DropBox TakeDown Process
step-by-step guide
DropBox is a global file sharing storage cloud site and service. It is probably one of the biggest and well-known on the internet. There could be a chance that someone has used some of your work and or shared some your work via a link from a dropbox. If this is the case, DropBox does provide a service to allow you to claim your rights and request a takedown. There are two methods to deploy their takedown. One is via their designated copyright agent and the other is via an online form on their site. You can find the form here! If you'd like to send the agent a DMCA via email you can either email them here, or use the online form we have provided here (using option 4).
The main access to the DMCA form is via their DMCA policy, that as usual lays out the terms and conditions of such actions, in accordance with the US laws. The area in the grey box describes the requirements you will need to provide if you take the route in sending the DMCA directly to their agent. This will automatically be done if you use our online form, here. Otherwise, if you'd like to use their online form, simply click the "Submit DMCA notice" and it will open the one page form.
When the form opens, it begins with the option to select the type of infringement you require sending. The actual choices are slim, and are reduced to whether you are the copyright owner or are the agent representing the owner. If you are following this based on being an artist, then you will need to select the first option; "Infringes on my personal copyright".

The rest of the form is the standard requests that all DMCA takedowns require. To begin with you are requested to add the location of the infringing material. This is done, one line at a time, and must be links to dropbox content. Then you need to provide a statement about the copyrighted work being violated. This can also include (and is recommended) a link to a published site. This can be your own site, a portfolio site or a site of an agent.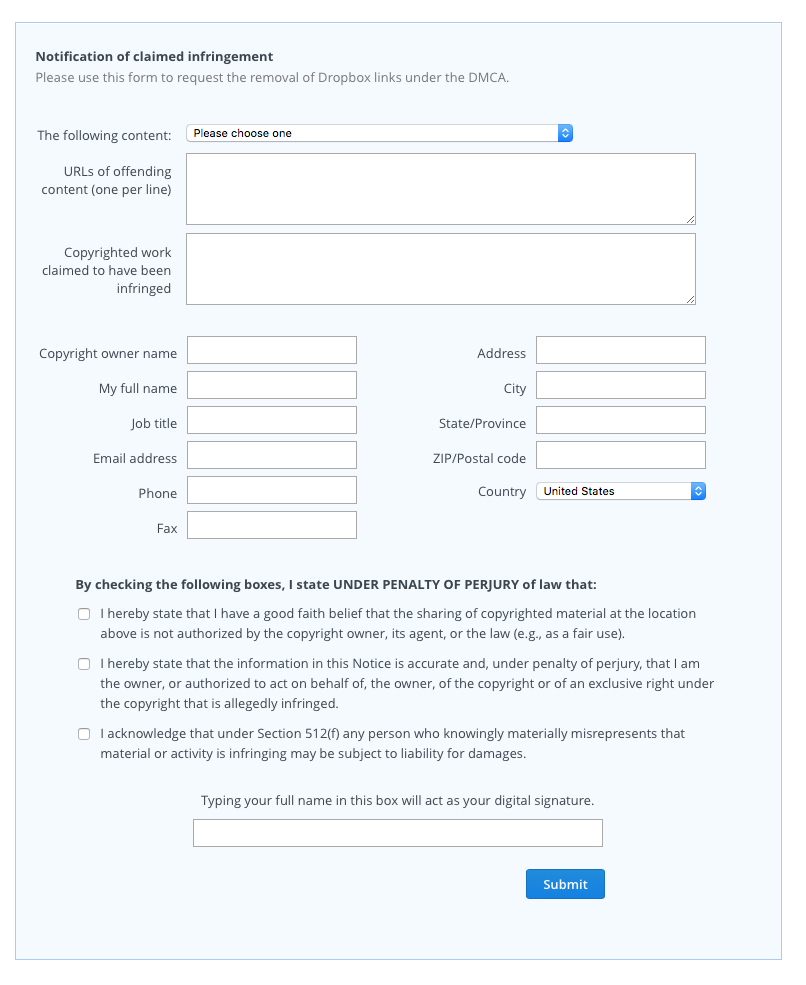 After these two boxes are completed, it is the standard contact information, that should be your own registered details. After that there is series of tick boxes that need to be ticked in order to submit the DMCA, and finally you are required to place a digital signature on the form before sending. So add your name again, and you are good to go. Simply press the "Submit" button and your DMCA is away. Good luck!