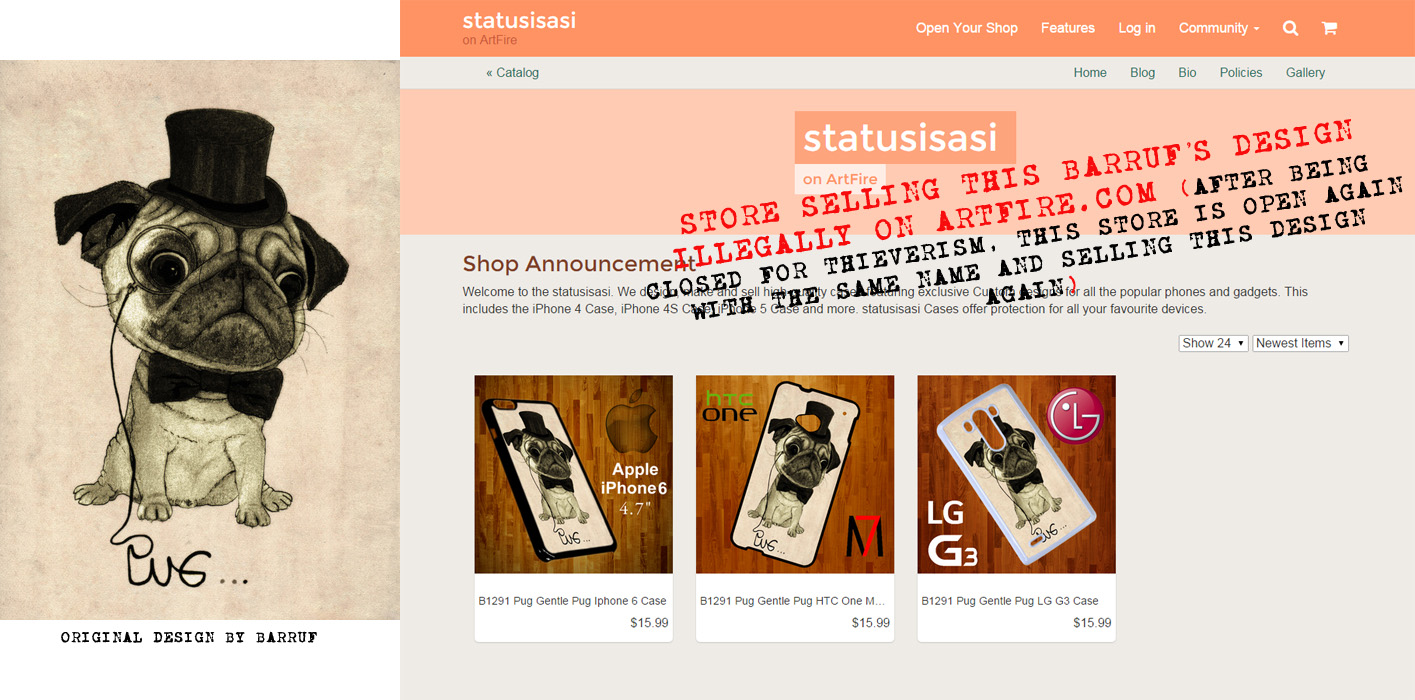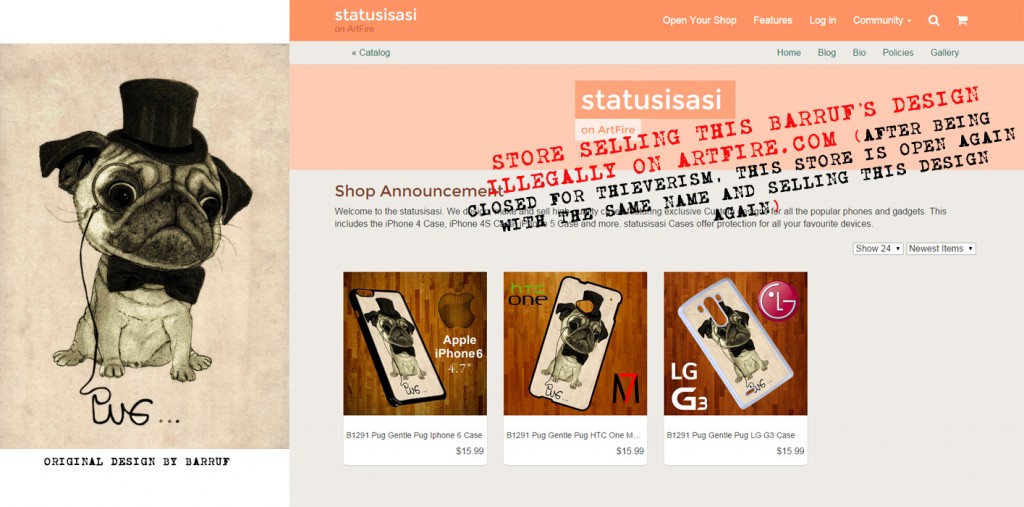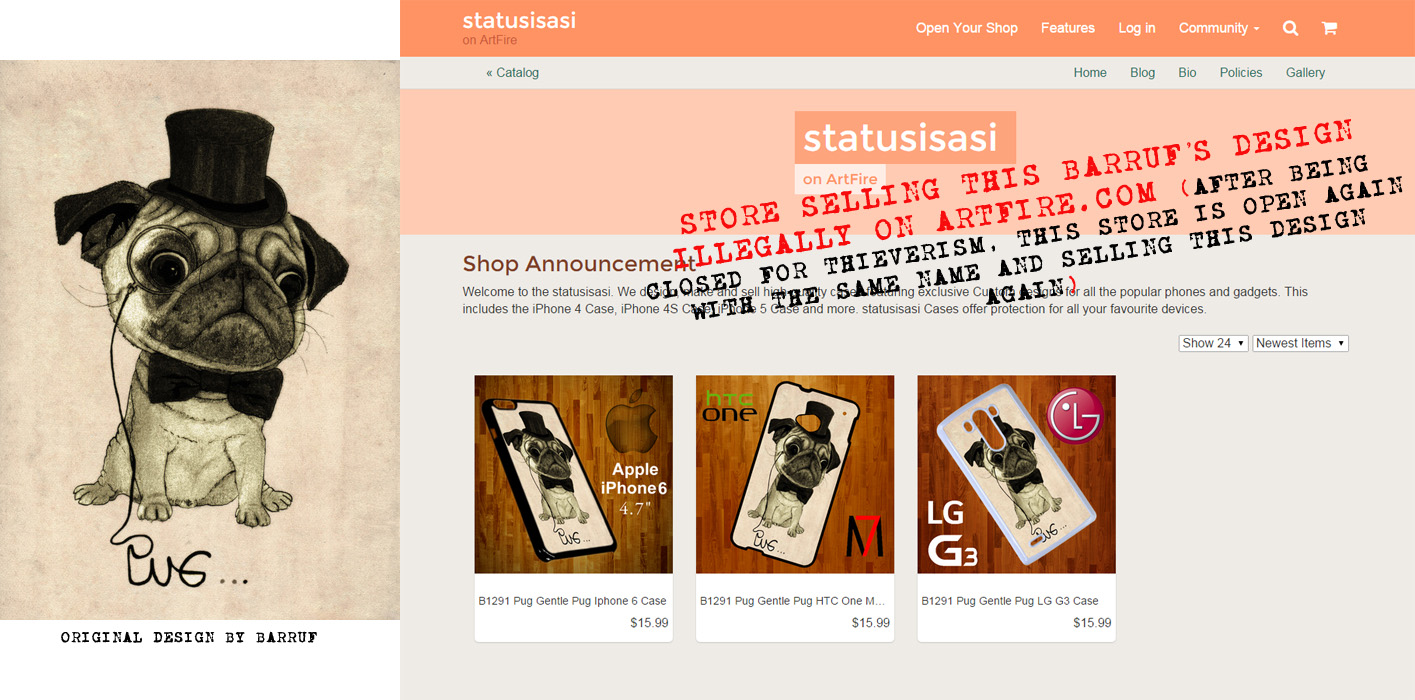 It is incredible that  Artfire.com allows this kind of things happen again.
Months ago, Barruf, casually found a store on artfire.com selling illegally his pug design; He made a demand (DMCA) to artfire, and after long emails and large days… they finally decided to take down this fraudulent store on their plattform; but now this store is open again, with the same name on artfire; and of course, selling again this design…Awesome.
Artfire is supposed to get profit of every sale made by the stores on their plattform, so… Should we ask why they are (maybe) interested on look to another site and allows thieves to open again their closed stores?
These thieves sell the designs well below the market price so it is a lost for artists, simply… It's hard for artists to compete against their own designs sold, usually, at the half of the usual price illegally on such kind of plattforms.
If any of you is victim of copyright infringement on a artfire.com  store, you will need to send a complaint:
Send a DMCA complaint to [email protected]:

How I compliment a DMCA complaint?

In order to submit a valid notice of claimed copyright infringement per DMCA guidelines, you will need to provide us with all of the following information for us to consider it a valid complaint:

A physical or electronic signature (typing your full name will suffice) of the copyright owner or a person authorized to act on their behalf;
Identification of the copyrighted work claimed to have been infringed (e.g., a link to your original work or clear description of the materials allegedly being infringed upon);
Identification of the infringing material and information reasonably sufficient to allow CloudFlare to locate the material on the website the copyright complaint is being made against (e.g., a link to the site your copyrighted material is allegedly appearing on) ;
Your contact information, including your address, telephone number, and an email address;
A statement that you have a good faith belief that the use of the material in the manner asserted is not authorized by the copyright owner, its agent, or the law; and
A statement that the information in the notification is accurate, and, under penalty of perjury, that you are authorized to act on behalf of the copyright owner.
Artfire has the ugly and unkind policy of not responding this DMCA complaints, so the victims of the copyright infringements need to check periodically if they take down the subject of the DMCA complaint on their plattform; and victims need to persist sending  e-mails until they finally do their work (it could take large days, even couple weeks).